Founded in 2006, Charanga Tropical performs with an instrumentation that dates back to the roots of Cuban music featuring a sizzling Latin rhythm section, three violins, vocalists, and flute. Repertoire includes rarely heard danzones and a spicy variety of modern son, salsa, cha cha cha, and timba.
The music is rich in harmony and melody, fantastic for listening and superb for dancing.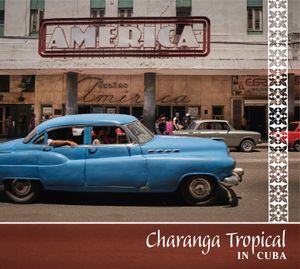 In 2015 Charanga Tropical became the first and only North American group ever to perform at Havana's International Danzón Festival. Over eight hot summer days the band played at elegant dance halls, grand theaters, rural fiestas, and on national Cuban radio. Charanga Tropical also recorded at the historic EGREM studios where Buena Vista Social Club, Ibrahim Ferrer, Benny Moré, and many other Cuban greats made their finest albums. The resulting CD, 'In Cuba,' captures the magic of the studio and Charanga Tropical's landmark tour to Cuba.
Charanga Tropical has appeared at festivals and galas on the East Coast, Canada, and throughout the Upper Midwest. Additionally since 2019 Charanga Tropical has served as the U.S. based back-up band for Grammy winning Cuban singer Mayito Rivera. In the press City Pages describes the group as "a musical delight and a visual spectacle" while Minneapolis Star Tribune raves about the band's "distinct Caribbean sound."
Smooth strings, Caribbean beats, and
a sound that inspires visions of Old Havana at sunset. This is Charanga Tropical.